All About Food Safe System
Food Safe System is a digital record keeping app designed exclusively for the hospitality industry.
Food Safe System replaces your current Food Safety compliance paperwork with a quicker, easier & more efficient process using smartphone technology, wireless sensors and cloud computing.
Gone are the days of greasy files, missing records and false information, Food Safe System will remind you, or whoever you want in your kitchen, at a time you want, to carry out periodical checks such as you fridge temps and hygiene inspections, you can check and record your deliveries and have a record of all required staff training.
All your information is securely stored and easily accessed through our app.  Each check carried out is time stamped and location enabled ensuring no misinformation is being added.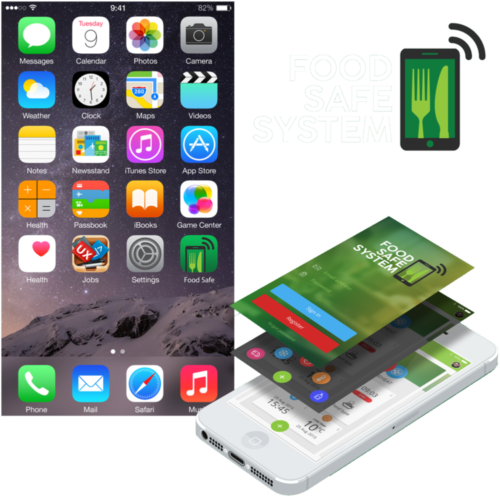 Features That Matter
The Reasons You'll Love Food Safe System
Access your food hygiene records Anywhere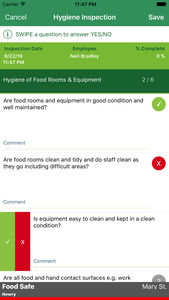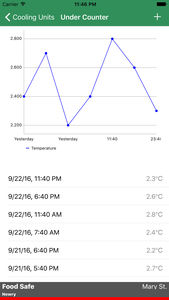 You can't be everywhere, with Food Safe System you don't need to be. (or, with Food Safe System you can)
With 24 hour included cloud access included you can always keep on top of your Food Hygiene Records wherever you are, all you need is a computer and an internet connection.
And with our fully customisable alert system, you can be aware of issues before they ever become a problem.

How Food Safe System will help your business:
Increase efficiency: standardise food safety and hygiene management across all staff and locations

Reduce risk: eliminate food safety incidents resulting in loss of revenue

Improve control: centralised multi-site visibility and reporting

Improve audit performance: with a tamper proof record of compliance tasks

Reduce costs: replace manual checks and measurements with 24/7 automated monitoring

Download the Food Safe System App Today!