No More Paperwork!
Checklists and audits are accessible, updatable & secure via our app
Use Food Safe System to digitally record your cooling & hot hold units, all the temperatures are stored within the app.
Take it a step further & use our state of art Wireless sensors, they will monitor & record all your temperatures automatically every 2 hours.
Quick look dashboard lets you identify issues quickly and perform off-site audits.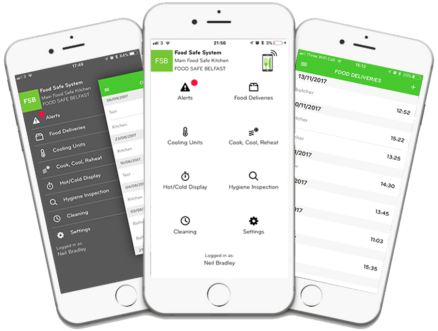 Saving time, money & reputations
.
our customers are already making savings with Food Safe System
Who we are partnering with
.
FoodSafeSystem
We made it to the top 45 Food Safety Blogs We are delighted to have been listed as one of the top Food Safety Blogs, in the WORLD. We work really hard to find you the best [...]